The Free Clinics' Spring Salon Celebrates Sustainable Design at Biz611
Editor's note: Biz611 will host The Free Clinics' annual Spring Salon April 25 from 5-8 p.m. GreenBy3 oversaw and managed the construction of Biz611, a business incubator that opened in Hendersonville in June 2013. For tickets to the Spring Salon, please scroll to the bottom.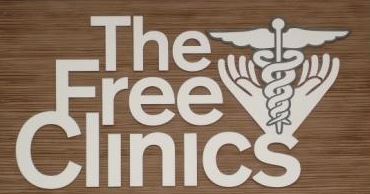 HENDERSONVILLE, N.C. — After seven years of success, The Free Clinics' (TFC's) annual Spring Salon has become known around town as an unparalleled event. A celebration of fine food, fine wine, and fine design, all in the name of providing access to high quality health care for those in need, the Salon has emerged as the signature event for the local nonprofit, and a party not to missed. A few short months ago, however, the prospects for this year's Salon didn't look good.
"In December we found out that our longtime hosts, Salon Blue Ridge, were closing," explains Judith Long, Executive Director of TFC. Salon Blue Ridge sold luxury kitchen and bath fixtures and appliances, and their owners decided to close their Hendersonville location. "We were honestly a little panicked," Long confesses. "Salon Blue Ridge had been such a perfect place for this event; we had trouble imagining it at another venue."
That is until Jonathan Butler, owner of Biz611 and The Landmark Apartments, both located on Church Street in downtown Hendersonville, came to the rescue. "As soon as we saw what Jonathan has done with these two amazing buildings, we knew that this was the perfect location to continue our celebration," says Long.
Butler, a Charleston native with family ties to Henderson County, purchased the historic Landmark Apartments in 2007 and began a painstaking renovation that preserved the historic character and detail of this gem of local architecture. Designed by prominent 1920s architect Erle Stillwell, the Landmark is rich with Arts and Crafts detail. Butler and his team, led by Hendersonville architect and contractor Ken Gaylord, balanced cutting edge environmental building practices with a commitment to historic preservation in converting the Landmark to apartments for his family.
On April 25, Butler will open the doors of his family home, as well as those of Biz611, his innovative green business incubator next door, to supporters of The Free Clinics. Both buildings showcase sustainable design and green building practices. "This is a great opportunity to utilize the historic Landmark building and Biz611 incubator to connect with the community," says Butler. "I am very happy and fortunate to host the supporters and volunteers of such a worthy cause."
The Spring Salon on Friday 25 April from 5 – 8pm will support the efforts of TFC to bridge critical gaps in healthcare in our community, ensuring that TFC can continue to provide life-saving services to Henderson and Polk County persons in need. Approximately 200 volunteer doctors, dentists, psychiatrists, nurses, and everyday volunteers provide the care to TFC's 1600+ patients each year. Long reports that TFC has seen an increase in patient numbers in the first quarter of 2014.
Attendees at the Spring Salon will enjoy delicacies provided by chefs from Champa, Hubba Hubba Smokehouse, Mother Butter's, Top Star Sushi Catering, and West First Wood-Fired Pizza. Guests can explore the green features of The Landmark Apartments and Biz611 while enjoying superior wines coordinated by Just Vino, local craft beer offered by Sierra Nevada Brewery, and exquisite foods prepared by Cuisine Team. Wine tastings on the roofdeck of the Landmark will be set against the most spectacular rooftop view in all of Henderson County.
New this year, a silent auction will feature local art by the likes of Marilyn Bailey, Sue Fazio, and Chaffe McIlhenny, along with spectacular vacation getaways and local outings. All proceeds will go to provide medical, dental, and mental health care, along with prescription assistance and case management services, for the most vulnerable residents of Henderson and Polk counties. Approximately one in five residents qualify for TFC's services because they have no health insurance and are low-income.
Sponsors of the 8th annual Spring Salon include Biz611.com; First Citizens Bank; Ken Gaylord Architects/Blackhawk Construction; Morrow Insurance Agency; Pardee Hospital; Printville; and TST Medical, PA, as well as many generous private individuals and couples.
"We are thrilled that the community is coming together to affirm that we want to be a place where our neighbors can access the healthcare that they need," says Long. "And the fact that we can celebrate that commitment in such a fun way and in such an incredible setting is just icing on the cake."
Tickets for the 8th annual Spring Salon are $75 per person. To purchase a ticket, please send a check for $75 per person to The Free Clinics, 841 Case Street, Hendersonville, NC 28792 or order online at www.thefreeclinics.org. Tickets will be available for sale at the Spring Salon. For more information about The Free Clinics or the upcoming Spring Salon, please contact the clinics at 828.697.8422 or visit them online at www.thefreeclinics.org.
Tagged: Biz 611, Green Building, Landmark Apartments